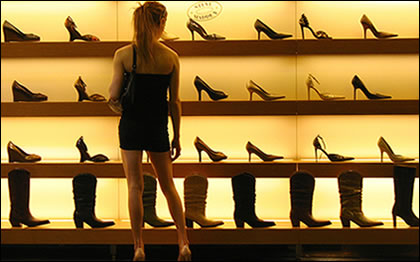 I am so struggling with learning to manage a household on ONE income. I know deeply that it is God's will for us, which helps in some regard. Yet, it is so difficult in the human sense. I'm surrounded with materialism and the constant push for wanting MORE. After using pearbudget.com I have realized that the Lord has given us EXACTLY what we need to survive. No more. And no less. It is EXACT. Which means...we can survive...but I am not given the privilege to buy ANYTHING extra. Which is a massive challenge for me. I like things. Girly things. All things. Things. But that's just what they are...things. And yet I define those things as happiness. I have been reminded recently that the Lord is using this as a way to find my joy in HIM. Not in being an emotional shopper or an emotional eater. Which creates a vicious cycle that leads to absolutely nothing. Except wanting. I need to place my wavering and unstable emotions in THE ROCK: my Savior, Jesus Christ. He needs to by my all in all. Then those 'things' won't matter and my spending will be controlled. Because the Lord already provides what we need. I now need to learn to be a good steward and use His provision more wisely.

It says in 1 Peter 1:6-8 Wherein ye greatly rejoice [speaking of our salvation and promise of heaven], though now for a season, if need be, ye are in heaviness though manifold temptations; That the trial of your faith, being much more precious than of gold that perisheth, though it be tried with fire, might be found unto praise and honour and glory at the appearing of Jesus Christ: Whom having not seen, ye love; in whom, though now ye see him not, yet believing, ye rejoice with joy unspeakable and full of glory. (Emphasis mine)
May I understand that what I'm going through, NO MATTER HOW MANY TEARS I CRY, is something I should rejoice in! The Lord is working something far greater in me or through me in order to glorify Jesus!!! I should be thankful that He, GOD OF THE UNIVERSE, even cares enough to help me mature in Christ!!! How amazing is that?! PRAISE GOD!!! He loves me. Even a wretch of a sinner such as I.